Random Fact
According to German researchers, the risk of heart attack is higher on Monday than any other day of the week.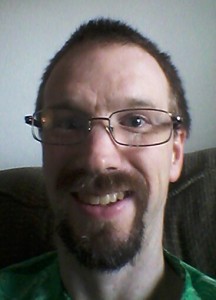 Allen Moore, owner/operator of AKIR Design Services, Inc, is a 1999 graduate of Evangel University in Springfield, Missouri and a 2007 graduate of Lindenwood University in St. Charles, Missouri.  Allen received his Bachelor of Science in Speech and Theatre Education and his Master of Arts in Theatre Administration.
Allen taught for two years in the Riverview Gardens School District (St. Louis) and one year in the Francis Howell School District (St. Charles) all in Speech and Drama.  From 2004 through August 2014, Allen was employed by the St. Louis Public School District at Carr Lane Visual and Performing Arts Middle School.  In his ten years at Carr Lane, Allen taught drama, math and computers; and was the technology liaison for the building.  As technology liaison he maintained all of the computers and other technology in the building, trained teachers to use their computers and accompanying software and necessary web-based programs, maintained the building's online grade book system, maintained and trained on the building's curricular web systems and maintained the building's website.
January 2014 through August 2016, Allen worked at the Christian Activity Center in East St. Louis where he was the Intel Computer Clubhouse Coordinator and worked with both kids and adults on computer applications and other technology needs. Additionally, Allen managed the data input, export and analysis for the Center.
Allen is also a Certified Expert Typist (See certificate).
AKIR Design Services, Inc was formed in 2010 to create cost-effective web solutions for churches, small businesses and organizations.
Allen has been married to Kristy for 24 years and has three children Isaac, 23, Rebekah, 20 and Rachel, 18.